5 tags
3 tags
Guys: the neutron shake...
…is the next Harlem shake.
1 tag
Where can I watch the interview where Ben's cell...
Hi lovely fans of Benedict! Could you be as kind as to pass the link to the interview where Benedict's cell phone rings halfway through? I have been looking for it like crazy for an hour and all I find are the GIFs. I would love to watch the whole interview. Thanks!!!! :)  THANKS SO MUCH TO ALL WHO ANSWERED - We're the best fandom ever. <3
5 tags
3 tags
The perfect Benedict Cumberbatch interview
NO QUESTIONS/COMMENTS ABOUT HIS FUCKIN' LAST NAME. Seriously: NO QUESTIONS/COMMENTS ABOUT HIS FUCKIN' LAST NAME. No questions about Harrow, privilege, class issues shit. No questions about whether or not he enjoys being considered a sex-symbol.  I'm just throwing this out there. I should be charging all journalists for the guidance I'm offering here, but hey -...
7 tags
4 tags
5 tags
3 tags
5 tags
7 tags
3 tags
la.juxtapoz.com →
This chair speaks to me and it says…BE HONEST TO YOUR GUT. 
3 tags
Does being part of a fandom make me...?
…obsessive? …abnormal? …stupid? …silly? …immature?  The answer to all previous questions, at least in my case, is NO. Tumblr is a playground for my mind. Is where I escape to have a bit of a laugh and 'get away' because I haven't been able to afford a holiday in DECADES…I actually have a life. I'm a 32 year old who reads dozens of...
3 tags
4 tags
6 tags
7 tags
A Partial Inventory of Gustave Flaubert's Personal... →
This is so moving, powerful, amazing and beautiful…Gustave Flaubert, wowowowow….
1 tag
cherrygangsta asked: I like what you wrote. You should include all fandoms in there, they all get their nickers in a twist for so little. but again I agree.
6 tags
5 tags
"Now I have become a man and know no more than mankind can and groan with..."
– Ode: My 24th Year by Allen Ginsberg, from the collection, "Collected Poems: 1947-1980" (via iamapatientboy)
8 tags
1 tag
Get a life...
Those of you who have your knickers in a wad right now, overanalyzing and misunderstanding everything Benedict is saying on every single interview, have all my sympathy… Seriously. Go outside. Get a job. Make things. Get friends. Get laid. Listen to some music. Learn something. Read a book, or write one (even if it's bad). Just LIVE.  It's an ACTOR, a HUMAN BEING we're...
5 tags
1 tag
Help, please?
Hi Cumberbabes (and Cumberbros), I was about to rent "The Whistleblowers" the other day, but I just don't know if it's worth it. How much screen time does Benedict have in that film? Any answer will be much appreciated, thanks! :) 
3 tags
3 tags
3 tags
7 tags
"I believe that beyond the arena of art, the world would be a much better place..."
– Mark Ryden (as quoted on the December 2011 issue of Juxtapoz)
4 tags
7 tags
8 tags
6 tags
3 tags
4 tags
5 tags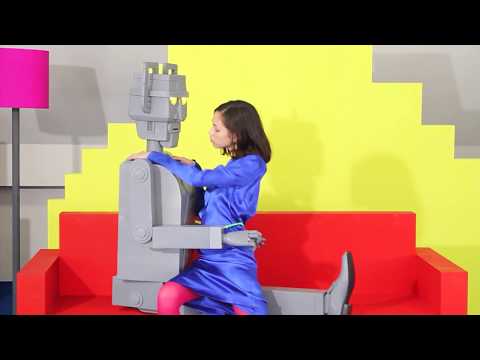 4 tags
7 tags
5 tags
5 tags
Salman Rushdie: A Globe of Heaven: the whole story →
salmanrushdie1: A GLOBE OF HEAVEN by Salman Rushdie A celestial globe is a portrait not of the earth but of the skies. Globe-makers in many cultures - Persian, Mayan, Indian, European - over the centuries made many such representations of the heavens and of the pictures they saw there, working in papier-mâché,…
6 tags
"Your time is limited, so don't waste it living someone else's life...."
– Steve Jobs (1955-2011) We shared the same birthday too :(…R.I.P. Mr. Jobs, genius. 
6 tags
9 tags
5 tags
A professional fan's take on Day-Lewis, McGregor...
lechatdumelancholia:   Let's get this out of the way: I am the ultimate fan. What does this mean? First of all, it means that once I have decided I enjoy something, or that I like someone, I go out of my way to get my opinion out there through as many channels as possible. Yes, I am a bit obsessive. I won't stop until I find out all there is to know about the writer, book, film, band, artist...
4 tags
5 tags